Featured Project
Dean Miller Photography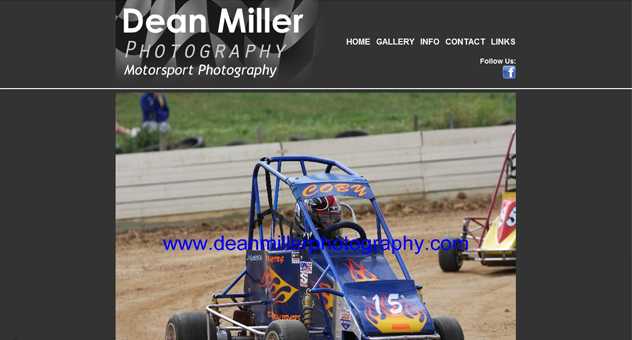 Click here to view
Dean Miller needed a website to display the images he'd taken from various sporting events. With that in mind, I have kept the website clear, simple and easy to use. By using a nuetral colour scheme it allows the bright, colour-filled photos to be the prominent focus of the website.
The scrolling images on the front page allow visitors so view multiple images straight away before going to the gallery page. The gallery page allows users to view images by date and location resulting in easy access to a specific set of images. Users can also view a larger image via Lightbox 2 which creates an easy interface to view images.
The info page allows Dean to relay information to users of the website as well as setting a price list for users to buy the images on the website.