Featured Project
Moreland Kinder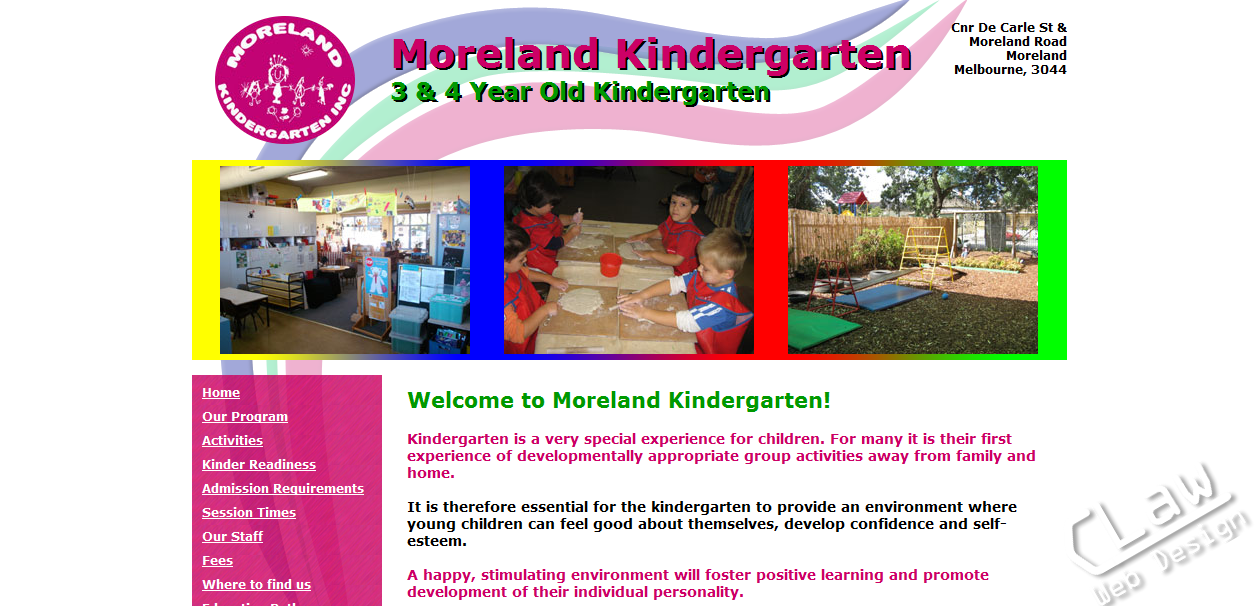 Click here to view
Moreland Kindergarten needed an information update as their site information was a few years old and now inaccurate.
As a result of updating the information I found out that the website did not conform to web standards and was given permission to bring it up to date with the current web standards. As well conforming the site to current web standards I gave the site a new layout and brighter colours.
The colours of the site were brightened and the layout made simpler and clearer as well as adding the location of the Kindergarten to the front page.
The navigation menu was also quite complex and messy so needed to be simplified as a result was brought down the left hand side as a simple vertical menu.