Featured Project
West Coburg Cricket Club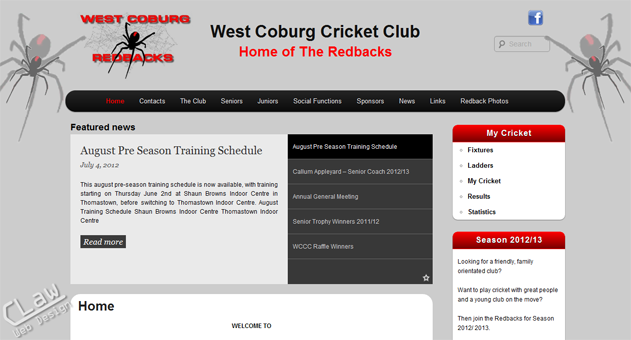 Click here to view
The West Coburg Cricket Club have recently felt the need to upgrade to a new website with a simple, clean and stylish website, with easy-to-use navigation.
Using Wordpress I was able to create a new custom 'theme' for their website to suit the needs of their club with a need for players, families and the community to find up to date information and news on the club and its committee.
Using a light grey background enabled me to incorporate the club colours and logo throughout the whole site, with a great colour contrast between all the colours.
The site has also needed continued maintenence during both the cricket season and the off season.