Featured Project
Woodlands Interiors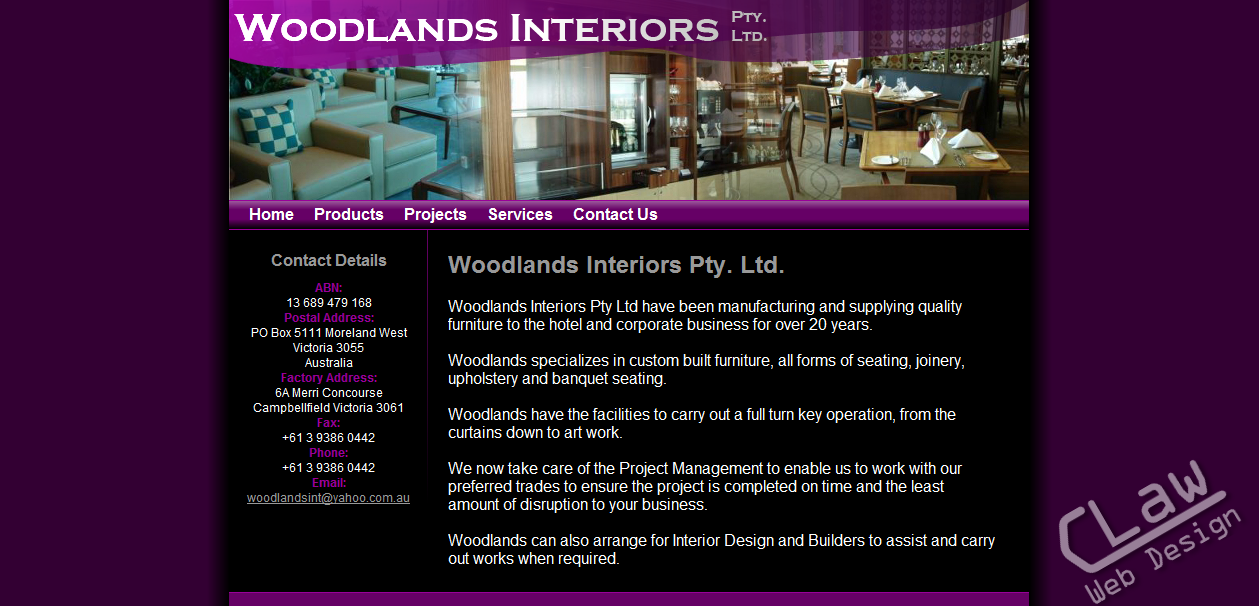 Click here to view
Woodlands Interiors wanted their website redesigned with a more professional look to give them an edge over the rest of the competition in their field.
In keeping with the Company colours, I used deep purple for main background with lighter purples, white and grey as contrasting colours against the black central background. Contact details were added on the left-hand sidebar of every page for quick access to company information.
The product & project pages are now neatly aligned and, with the addition of Lightbox 2, creates a simple interface to view images in. Each product page now includes a description of the project so the company can now describe the work carried out.