Project
Romina Volo Designs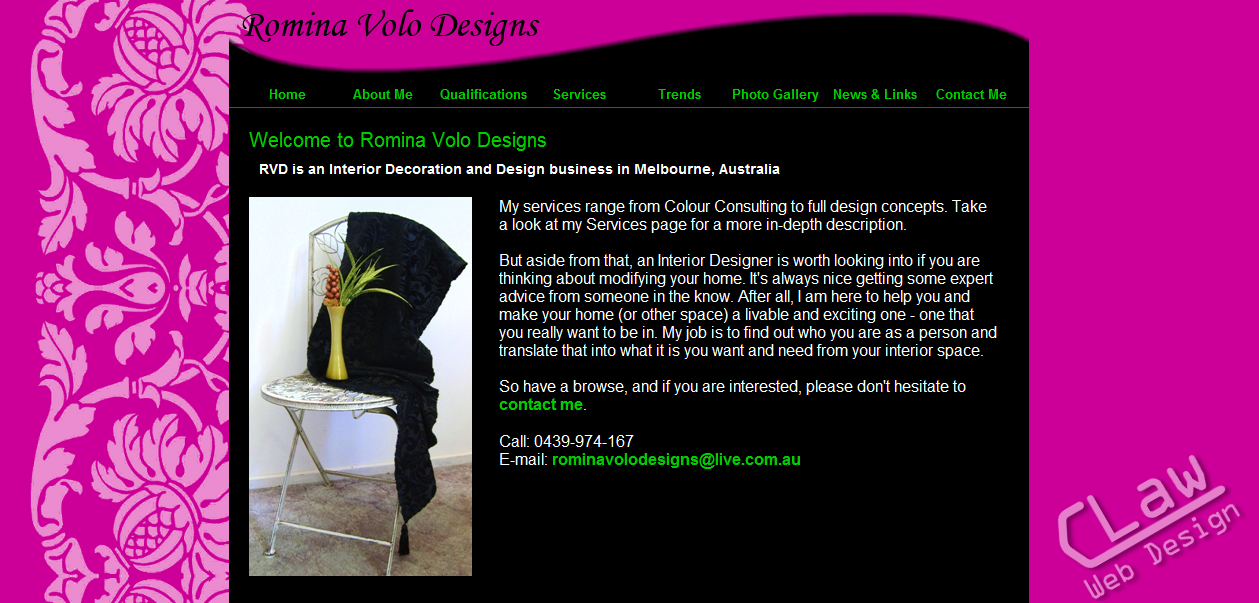 Click here to view
Romina Volo Designs wanted to upgrade their old, free and generic website to a new stylish website.
With full control over the website and its design, I decided to keep the colour scheme fairly similiar as it worked well together. The recurrring background down the side was inspired by the background of the RVD business cards, and the wavy foreground inspired by a couple of the design concepts created by Romina Volo.
The navigation is simple and easy to use as is the photo gallery which was made from scratch using PHP and MySQL.