Project
West Coburg Sports Club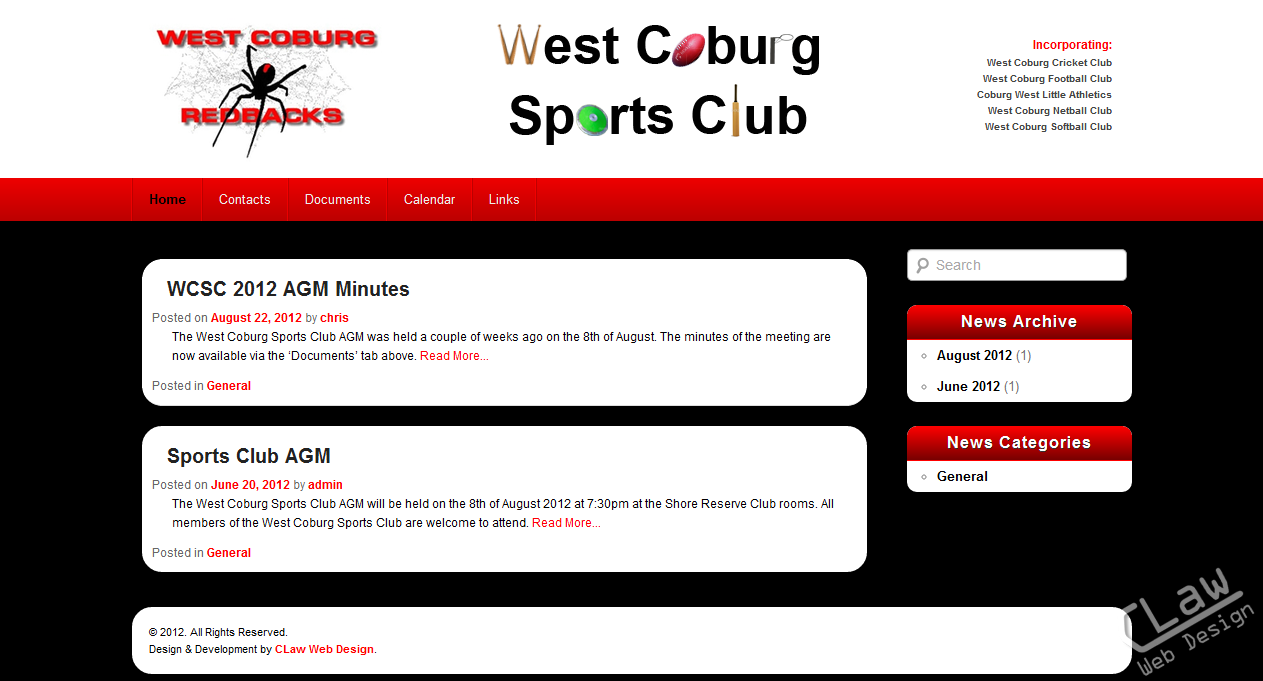 Click here to view
The West Coburg Sport Club wanted all the sports under their banner to come together in the one place and needed to create a clear, concise website to accomplish this. The club wanted a website where contact information, documents and links to each of its clubs were easy to find as well as a calendar to keep track of each clubs use of facilities.
Using Wordpress I was able to create a new custom 'theme' for their website with the required 'plugins' to create a website where any information about the sports club is readily available and easy to find, without having to navigate through several pages to find all relevant information.
Using the sporting clubs colours of red, black and white I was able to create a striking contrast between the three sections of the site.
The site has also needs continued maintenence year round.